Rob Magnuson Smith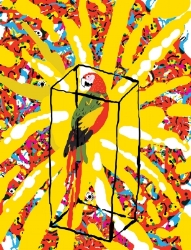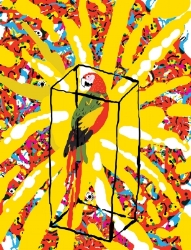 sold out
Rob Magnuson Smith
HENRY AND THE MOON BABY
Henry and the Moon Baby was completed by Rob Magnuson Smith during a one-week residential fellowship at The Eden Project. The story is a work of fiction that draws heavily on fact, including a very real stuffed parrot named Henry, currently occupying his glass box within the Helston Museum.
Rob Magnuson Smith is a novelist, short story writer and lecturer. His debut novel The Gravedigger appeared in 2010 after winning the Pirate's Alley William Faulkner Award. His second novel Scorper was published by Granta in 2015. Rob's short fiction has appeared most recently in The Clearing, TheLiterarian, and the Guardian. His story 'The Elector of Nossnearly' won the 2015 Australian Book Review Elizabeth Jolley Prize and was also longlisted for the 2016 Times EFG Short Story Award.
Fold out map-style short story pamphlet and poster. Poster artwork and story illustrations by John Dunbar Kilburn.